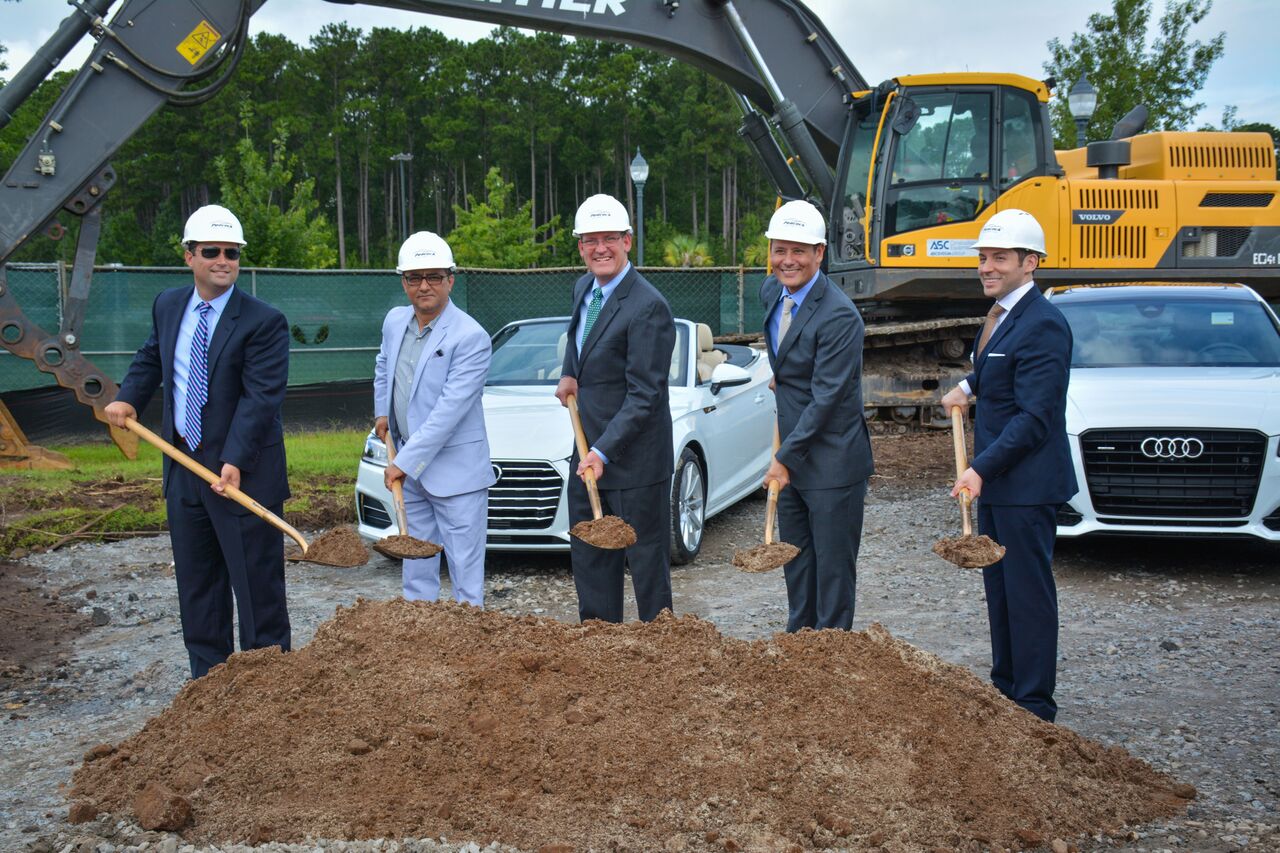 Luxury Car Brand's Growth Calls for New 30,000-Square-Foot Facility. Automotive has announced the construction of a new dealership, Audi Hilton Head at the New River Auto Mall. The groundbreaking ceremony for the 30,000-square-foot facility will be held Tuesday, Aug. 22, 2017, at 11 a.m.
Construction on the new building is expected to begin immediately and be completed in the spring of 2018. The estimated cost of the new facility is $6 million. The architecture firm contracted for this project was Hansen Architects.
The new dealership will be located two blocks down the street from the current Audi Hilton Head facility that is paired with Hilton Head Volkswagen. When the facility opens, Audi will move into the new building, and the Volkswagen outlet will grow to occupy the vacated space in an updated facility that will be renovated according to current VW design standards.
"This expansion is made possible by the overwhelming demand for Audi and VW brands in our market," said Warner Peacock, President and CEO of Peacock Automotive. "With this new facility, we are expecting to bring new inventory, new jobs and economic growth to one of the Southeast's largest auto dealers in the South Carolina Lowcountry."
The new spaces are expected to bring 20 new jobs, adding to the approximately 600 people Peacock Automotive currently employs.
The new Audi dealership will feature a state of the art repair center, along with convenient features such as a free coffee, beverage and snack bar. Audi Hilton Head will also be a dedicated Audi Sport facility, which will expand its inventory of High-Performance Sport models and offer more Sport factory parts and accessories.
"Our auto mall is a hub of quality vehicle brands at competitive prices," said Peacock, "and this expansion puts every option and every service right at the fingertips of our valued customers."